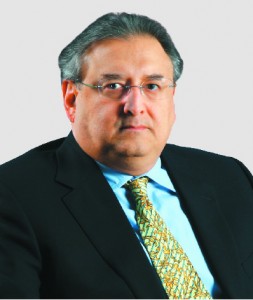 Mr. Rahim is an accomplished professional who has over 30 years of domestic and international experience in the Banking and Financial Services industry. Most recently he served as the Executive Director, in-charge of the Chairman's Office of the Dawood Hercules Group, one of the largest entrepreneurial groups in Pakistan having a market capitalization of over USD 3.5 Billion on the Pakistan Stock Exchange. He currently serves on the Boards of Dawood Hercules Corporation Limited (flagship investment holding company) and Dawood Lawrencepur Limited (renewable energy investment holding company).
He has also held several senior roles in international banks and has been instrumental in implementing new business initiatives and establishing novel client coverage platforms. At JPMorgan he set up and headed the Global Corporate Bank in Bahrain, Qatar and Saudi Arabia, prior to which he also was the Senior Country Officer in Pakistan and was a part of the Regional Corporate Finance team based in Singapore.
He has originated, led and executed large complex M&A transactions and Privatizations totaling USD5.0 billion, Sovereign Debt and Bond issues of over USD2.0 billion in the Telecom, Airlines, O&G and Petrochemical industries.
Previously, Mr. Rahim has worked with MashreqBank psc, ANZ Grindlays Bank plc, and Exxon Chemical Pakistan Limited. He was also posted to Zurich, Singapore, Bahrain and Dubai and received his degree from the University of Delaware in USA.