2018 marked a second consecutive year with negative market returns. KSE-100 plunged by 8.4% (27% in USD terms) to close at 37,067 points, just shy of recent low of 36,663 points seen in October 2018. Being an election year, 2018 remained highly volatile year for the market. Faltering macroeconomic environment including twin deficits, political dust owing to elections, uncertainty on currency and incessant foreign selling took the toll on the market during CY18.
Foreign selling remained persistent as foreigners divested shares worth USD 537 million during this year. This was the highest sell-off in last four years, bringing total divestment to USD 1.7 billion since CY15. Apart from weak economic fundamentals, PKR devaluation and downgrading of two stocks from MSCI EM main index were the reasons for selling. Among local investors, insurance companies (USD 316 million), individuals (USD 151 million) and companies (USD 110mn) remained net buyers.
The top three worst performing sectors which weighed down the KSE-100 index were Cements, Oil & Gas Exploration and Automobile Assemblers. Risk of oversupply owing to new capacities, and possible slowdown in economy deteriorated the performance of cement sector. Auto sector declined due to expected drop in demand on account of ban on non-filers and further currency depreciation. Plunge in international oil prices kept the performance of Oil & Gas sector under pressure.
The portfolio of Cyan decreased by 7.2% in 2018 against KSE-100's decline of 8.4%. From sectors perspective, Engineering and Textile Composite had affected the performance during the year. The largest negative impact from a single stock came from the portfolio's largest holding of 25.4% in Dawood Lawrencepur Limited.
Average exposure to equities during the year remained at 96%, whereas 4% was invested in mutual funds and Government Securities. The equity portfolio was aligned towards high growth investments and to this effect investments were made in Commercial Banks, textile composite, Steel, Chemical, Cement and Food & Personal Care. Achieving Milestones Seven years ago, the market capitalization of the Company was Rs.1.95 billion, which has increased to PKR 2.29 billion in 2018.
During this period, the Company managed to pay a total dividend of Rs.5.4 billion providing the shareholders with total return of 297%. The benchmark KSE-100 Index provided a return of 249% during the same period reflecting Cyan's outperformance of 48 percentage points. This translates into a 6-year Compounded Annual Growth Rate (CAGR) of 19.9%.
Engaging New Opportunities We are also aggressively looking to explore corporate advisory services for adding new streams of revenue.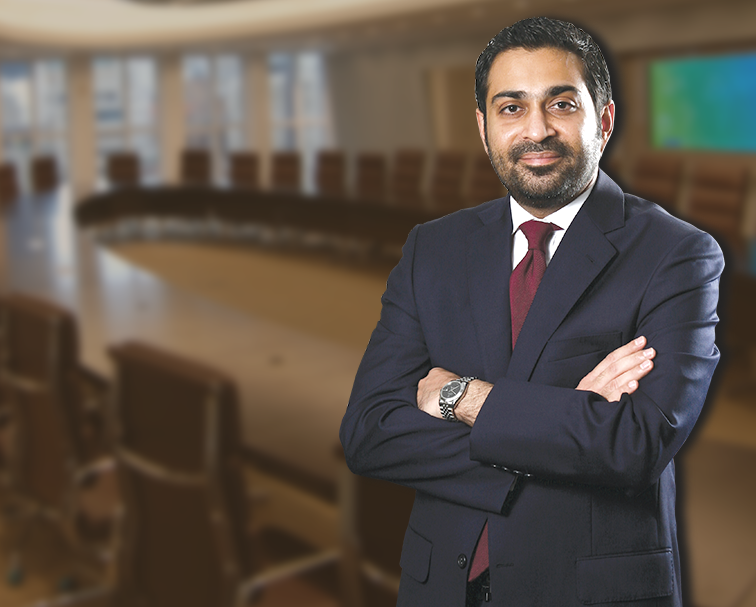 Economic Outlook
After achieving a 13-year high growth of 5.8% last year, policy actions of a new government to stabilize macro framework is expected to slow down economic growth in FY19. One of the biggest and immediate challenges for economic managers is to prop up foreign currency reserves which they have partially achieved with the support from Saudi Arabia and the UAE. With exacerbating debt repayment burden, Pakistan's entry in a fresh IMF program seems inevitable.
Huge domestic demand, lagged impact of hike in energy prices, and PKR depreciation against USD are likely to contribute to higher inflation in FY19.
Considerable depreciation of rupee since 2017 will help revive sluggish exports, and imposition of higher duties on imports would certainly lead to contraction in trade deficit and improvement in the current account.
The prevailing investment backdrop characterized by attractive stock market valuations from the historical perspective as well as regional comparison and strong corporate fundamentals with healthy earnings growth will shore-up equities.
Acknowledgments
In closing, I would like to take this opportunity to thank all our Shareholders and the Board of Directors for their immense support. The Company's accomplishments and present standing could not have been possible without the commitment and efforts of our employees who deserve full compliment. I am confident that the team will continue to grow and constantly deliver on expectations of all stakeholders. Together, our future is exceedingly bright. Let us continue to unearth our potential and use it for our success.
Sulaiman S. Mehdi
Chief Executive Officer
Karachi: February 18, 2019
Cyan Limited