After five consecutive years of positive returns, the benchmark KSE-100 Index plunged by 15.35% (20% in USD terms) in CY17 to close at 40,471 points. This is the worst year for equities since 2008 market crash, after making high of 52,874 points.
Political uncertainty which kept growing during the year owing to 'Panama leaks' and the eventual disqualification of ex-PM, Nawaz Sharif, worrying economic indicators, widening current account deficit and possible depreciation of PKR against USD had played a dominant role in the market's fall in 2017.
Foreign participation was expected to increase in 2017 on inclusion of Pakistan in the MSCI EM Index but it saw another round of foreign selling that has now stretched over 3 years. Among last three years, this year's outflow is the highest as foreign investors pulled out USD 487 million worth of investments from PSX amid concerns over PKR devaluation.
Cement Sector topped the list of worst performers, followed by Power and Pharmaceuticals. Despite record volumetric sales, Cement sector declined the most owing to rise in international coal prices and drop in cements' prices in some parts of the country. Power sector remained under pressure after the abrupt decision of government to cease FO based generation and lower multiyear tariff for K-Electric Limited. Underperformance of Pharma sector was attributable to concerns over margins on account of possible PKR depreciation.
Accordingly, the portfolio of your Company decreased by 21.56% during the year, against KSE-100 Index decline of 15.35%. The underperformance was primarily due to below market performance of HUBCO having a higher allocation of 37% in the total portfolio. Average exposure to equities during the year remained at 98%, whereas 2% was invested in mutual funds and Government Securities.
The equity portfolio was aligned towards high growth investments and to this effect investments were made in textile composite, Steel, Chemical and Oil & Gas exploration and Marketing companies.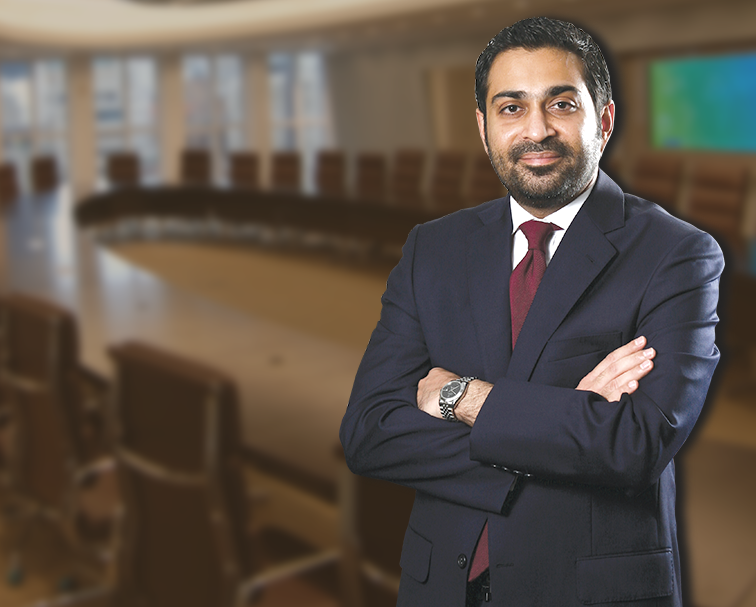 Achieving Milestones
Six years ago, the market capitalization of the Company was Rs.1.95 billion. During this period; the Company managed to pay a total dividend of Rs.5.30 billion providing the shareholders with total return of 272%. The benchmark KSE-100 Index provided a return of 257% during the same period reflecting Cyan's outperformance of 15%. This translates into a 5-year Compounded Annual Growth Rate (CAGR) of 24%.
Engaging New opportunities
We are also aggressively looking to explore corporate advisory services for adding new stream of revenue.
Economic Outlook
Economic growth trajectory will keep up its upward momentum as the investments in power and infrastructure projects in the light of CPEC and private sector expansions would not be impacted by the recent political developments.
We believe that industrial activity to further pick-up as more and more electricity is added to the national grid. Increased spending by the government to complete development projects before the upcoming general elections and rising business activity in associated industries will be witnessed in this year.
With real economic activity gaining further traction, the import demand, both for machinery and raw materials as well as consumer goods, is expected to remain strong during 2018 and may put pressure on external accounts.
Going ahead, abundant domestic liquidity, lower returns on other asset classes, improving macroeconomic indicators and attractive valuations will continue to attract investors towards stock market. We prefer sectors which will benefit from PKR devaluation and companies having ability to pass on the impact of PKR devaluation and have direct exposure to infrastructure i.e. CPEC projects.
Acknowledgments
I would like to take this opportunity to thank all our Shareholders and the Board of Directors for their immense support. The Company's accomplishments and present standing could not have been possible without the commitment and efforts of our employees who deserve full compliment. I am confident that the team will continue to grow and constantly deliver on expectations of all stakeholders.
Sulaiman S. Mehdi
Chief Executive Officer
Karachi: February 19, 2018
Cyan Limited